By JB Nicholas. Excerpted from The Daily Beast.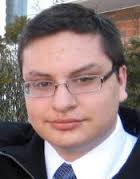 Benjamin Van Zandt's hellish odyssey through New York's criminal justice system began when the voices inside his head compelled him to light a neighbor's house on fire.
While the occupants of the house were away, and no one was hurt, the 17-year-old schizophrenic and psychotic depressive was prosecuted as an adult and sentenced to a maximum of 12 years in adult prison. There he was raped, extorted, forced to mule drugs, sent to solitary confinement, and deprived of the medication required to keep him stable, sane, and alive—all this according to his mother and father, who regularly visited him, prison records, and court filings obtained by The Daily Beast.
Benjamin's journey ended, four years later, at New York's Fishkill Correctional Facility, when he killed himself after the prison's "beat-up squad" of guards tortured a mentally ill prisoner in front of him, leaving Ben to fear for his own life. Fishkill's beat-up squads are accused of killing at least one inmate, whose death is being investigated by Preet Bharara, U.S. Attorney for the Southern District of New York.
But no one has been held remotely responsible for the death of Benjamin Van Zandt—until now.
Read the full article at The Daily Beast.