By Christie Thompson. Excerpted from Pro Publica.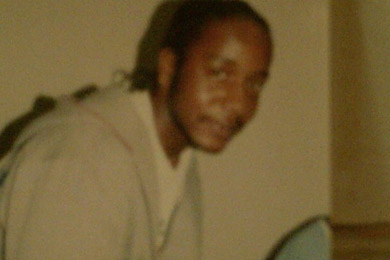 When Amir Hall entered New York state prison for a parole violation in November 2009, he came with a long list of psychological problems. Hall arrived at the prison from a state psychiatric hospital, after he had tried to suffocate himself. Hospital staff diagnosed Hall with serious depression.  
In Mid-State prison, Hall was in and out of solitary confinement for fighting with other inmates and other rule violations. After throwing Kool-Aid at an officer, he was sentenced to seven months in solitary at Great Meadow Correctional Facility, a maximum-security prison in upstate New York.
Hall did not want to be moved. When his mother and grandmother visited him that spring, Hall warned them: If he didn't get out of prison soon, he would not be coming home.
A grainy tape of Hall's transfer on June 18, 2010, shows prison guards spraying chemicals into his cell, forcing him to come out. He barely says a word as he is made to strip, shower, bend over and cough. His head drops, his shoulders slump. His face is blank and expressionless. He stares at his hands, except for a few furtive glances at the silent guards wearing gas masks and riot gear.
"There was somebody who looked defeated, like the life was beat out of him," said his sister Shaleah Hall. "I don't know who that person was. The person in that video was not my brother."
Multiple studies have shown that isolation can damage inmates' minds, particularly those already struggling with mental illness. In recent years, New York state has led the way in implementing policies to protect troubled inmates from the trauma of solitary confinement.
A 2007 federal court order required New York to provide inmates with "serious" mental illness more treatment while in solitary. And a follow-up law enacted in 2011 all but bans such inmates from being put there altogether.
But something odd has happened: Since protections were first added, the number of inmates diagnosed with severe mental illness has dropped. The number of inmates diagnosed with "serious" mental illness is down 33 percent since 2007, compared to a 13 percent decrease in the state's prison population.
A larger portion of inmates flagged for mental issues are now being given more modest diagnoses, such as adjustment disorders or minor mood disorders.
It's unclear what exactly is driving the drop in "serious" diagnoses. But "whenever you draw a magic line, and somebody gets all these rights above it and none below it," said Jack Beck, director of the Prison Visiting Project for the nonprofit Correctional Association of New York, "you create an incentive to push people below." The association was one of a coalition of organizations that called for the change in policy.
The New York Office of Mental Health says the decrease reflects improvements to the screening process. Efforts to base diagnoses on firmer evidence "has resulted in somewhat fewer, but better-substantiated diagnoses" of serious mental illness, said a spokesman for the office in an emailed statement.
In Hall's case, prison mental health staff never labeled his problems as "serious."
Instead, they repeatedly downgraded his diagnosis. After three months in solitary — during which Hall was put on suicide watch twice — they changed his status to a level for inmates who have experienced "at least six months of psychiatric stability."
Two weeks after his diagnosis was downgraded, and two days after he was transferred to solitary at Great Meadow, guards found Hall in his cell hanging from a bed sheet…
Read the full article here.