Press release. Reprinted from the New York Civil Liberties Union site.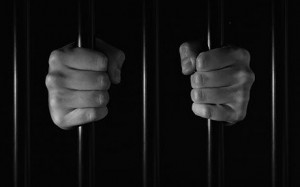 December 6, 2012 — The New York Civil Liberties Union today filed a federal lawsuit challenging New York prison official's system-wide policies and practices governing solitary confinement that are responsible for the arbitrary and unjustified use of extreme isolation on thousands of individuals incarcerated in New York's prisons every year.
The complaint was filed in U.S. District Court for the Southern District of New York. The plaintiff, Leroy Peoples, spent 780 days locked in tiny, barren cell the size of an elevator with another prisoner for 24 hours a day as punishment for misbehavior that involved no violence and no threat to the safety or security of others.
"New York's prison authorities permit the use extreme isolation – one of the harshest punishments one human can impose on another – as a disciplinary tool of first resort for violating almost any prison rule, no matter how minor," NYCLU Executive Director Donna Lieberman said. "This cruel and arbitrary punishment endangers prisoners and corrections officials alike, and it decreases safety in our prisons and communities."