The goal of the Campaign for Alternatives to Isolated Confinement (CAIC) is sweeping reform of New York's use of solitary confinement and other forms of extreme isolation in state prisons and local jails.

Isolated confinement involves confining people in a cell for 22 to 24 hours a day without meaningful human contact, programming, or therapy. This practice is ineffective, counterproductive, unsafe, and inhumane, and it causes people detained in these conditions to deteriorate psychologically, physically, and socially. Despite these facts, New York utilizes isolated confinement at rates well above the national average.


EMPLOYMENT OPPORTUNITY: UPSTATE NEW YORK ORGANIZER
The New York Campaign for Alternatives to Isolated Confinement (CAIC) and the Urban Justice Center (UJC) are currently seeking a full-time Organizer for our campaign to pass the HALT Solitary Confinement Act and end long-term solitary in New York. The Organizer will be based in Upstate New York (preferably Albany). Applications are due by June 23. Please
CLICK HERE
for details and application instructions. Individuals with direct experience of incarceration and solitary confinement are strongly encouraged to apply.
ACTION ALERT!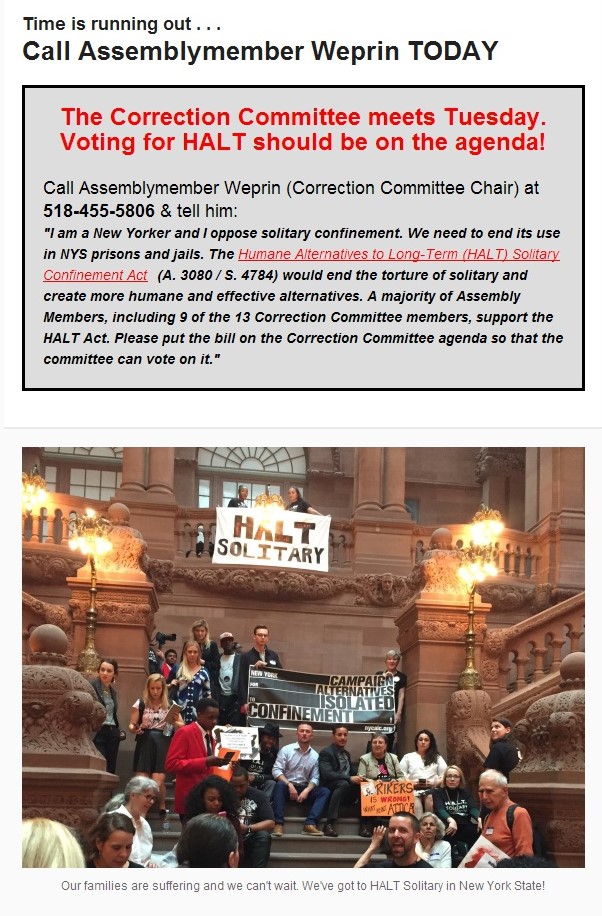 JOIN US on the 23rd of each month as we rally to end the torture of solitary confinement in New York. Please check the Events page for details.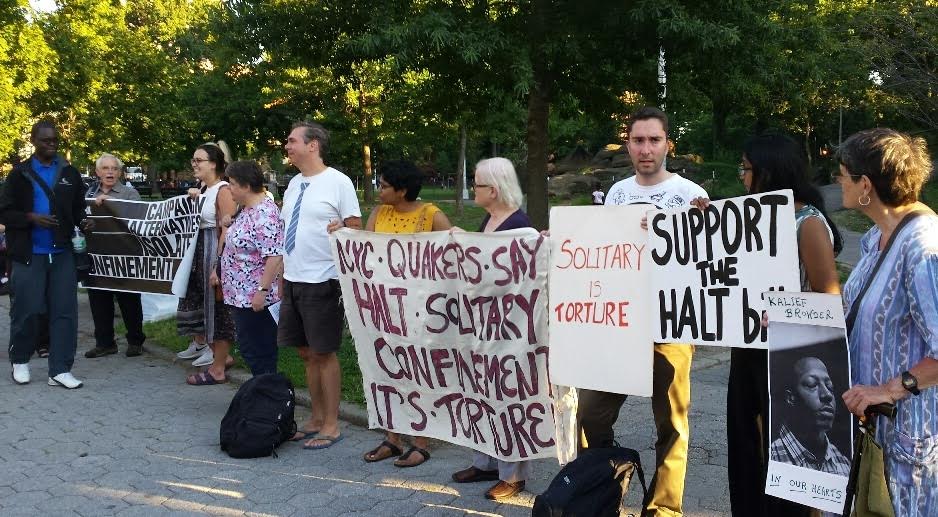 NEWS AND VIEWS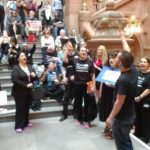 By Katherine Todrys, Human Rights Watch New York Committee. Reprinted from the Huffington Post. Victor Pate spent almost two years in solitary confinement in New York prisons, off and on. Once, he said, he was isolated for 90 days for having too many bed sheets in his room. Only two sheets were allowed per prisoner, but […]