TAKE ACTION NOW TO END THE TORTURE OF SOLITARY CONFINEMENT IN NY!
RSVP for our upcoming Advocacy Day to demand passage of the HALT Solitary Confinement Act: https://goo.gl/z22oVf

Sign the petition to support the HALT Solitary Confinement Act: https://goo.gl/HLwqbK

Encourage your organization to endorse the HALT Solitary Confinement Act: https://goo.gl/forms/FM2F6DZAcPZp1co32
The goal of the Campaign for Alternatives to Isolated Confinement (CAIC) is sweeping reform of New York's use of solitary confinement and other forms of extreme isolation in state prisons and local jails. Currently, we are working toward passage of the Humane Alternative to Long-Term (HALT) Solitary Confinement Act in the New York State Legislature.
Isolated confinement involves confining people for 22 to 24 hours a day, without meaningful human contact, programming, or therapy, in cells smaller than the average parking space. This practice is ineffective, unsafe, and inhumane. It causes people detained in these conditions to deteriorate psychologically, physically, and also harms their families and communities.
Despite these facts, New York utilizes isolated confinement at rates well above the national average, with some 4,000 people in isolation in state prisons, and hundreds more in local jails. Although the UN has said that solitary confinement beyond 14 days can amount to torture, many individuals in New York remain in isolation for months, years, or even decades.
UPCOMING CAIC EVENTS AND ACTIONS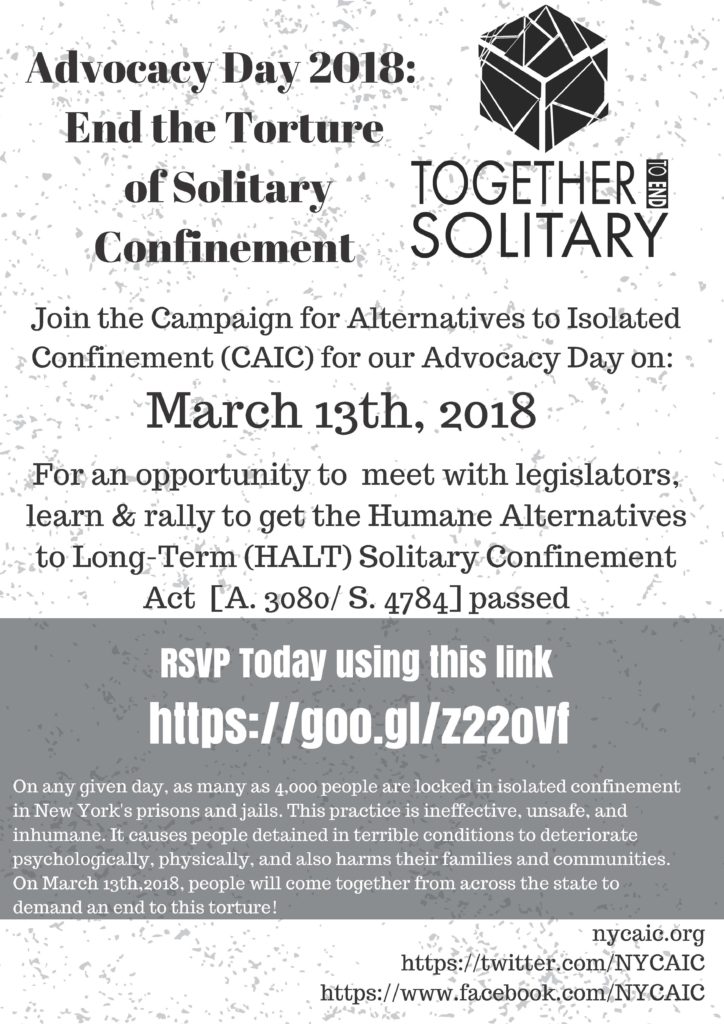 THE CAIC BLOG: NEWS ON SOLITARY CONFINEMENT IN NEW YORK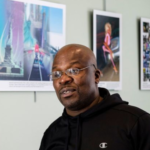 by David M. Schwartz. Excerpted from Newsday. On Sunday, the Unitarian Universalist Congregation at Shelter Rock in Manhasset displayed two dozen photos sent to those in solitary confinement through the program, Photo Requests from Solitary. The exhibit, part of a campaign to change how New York handles solitary confinement, shows the imagination and memories of […]